The new title for this blog is: Updates From Europe
I'm in Trondheim Norway right now, already passed through Copenhagen, Gothenburg and Oslo.
My progress so far: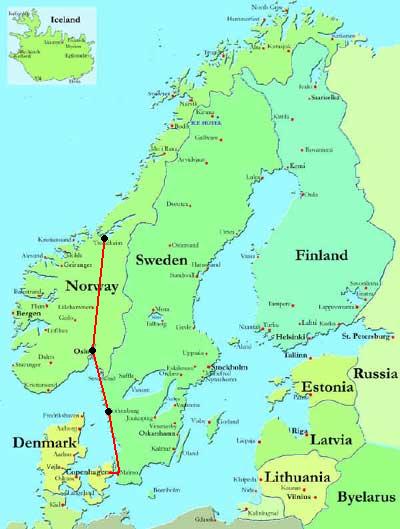 ...And now for... THE WORST EUROPEAN TRAIN STATIONS OF ALL TIME!!!!
1. Frankfurt Germany
2. Oslo, Norway
3. Utrecht, Netherlands
4. Milan, Italy
5. Amsterdam, Netherlands
While in Olso, waiting for a tram, I could tell that the Junkies were starting to mobilize. Luckily the tram came and I escaped. The next day, what do I see on the news? The exact same tram station rocked by junkie riots and muggings! Earning Oslo the #2 spot. But Frankfurt takes the cake (and finds a way to put the cake in a syringe). Frankfurt is the only place I've been where you have to be careful to not step on the junkies. They're worse than cicadas!