A forgotten gem.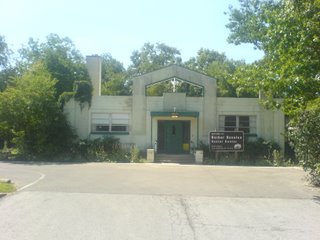 The Barber Roselea Senior Center is part of the
Columbus Department of Recreation and Parks
. The building has always intrigued me as I'd catch glimpses of it from Croswell Rd. I finally decided to walk down and take a look. It's a very interesting building. I'd say it's a mix of 1930s and 1950s.